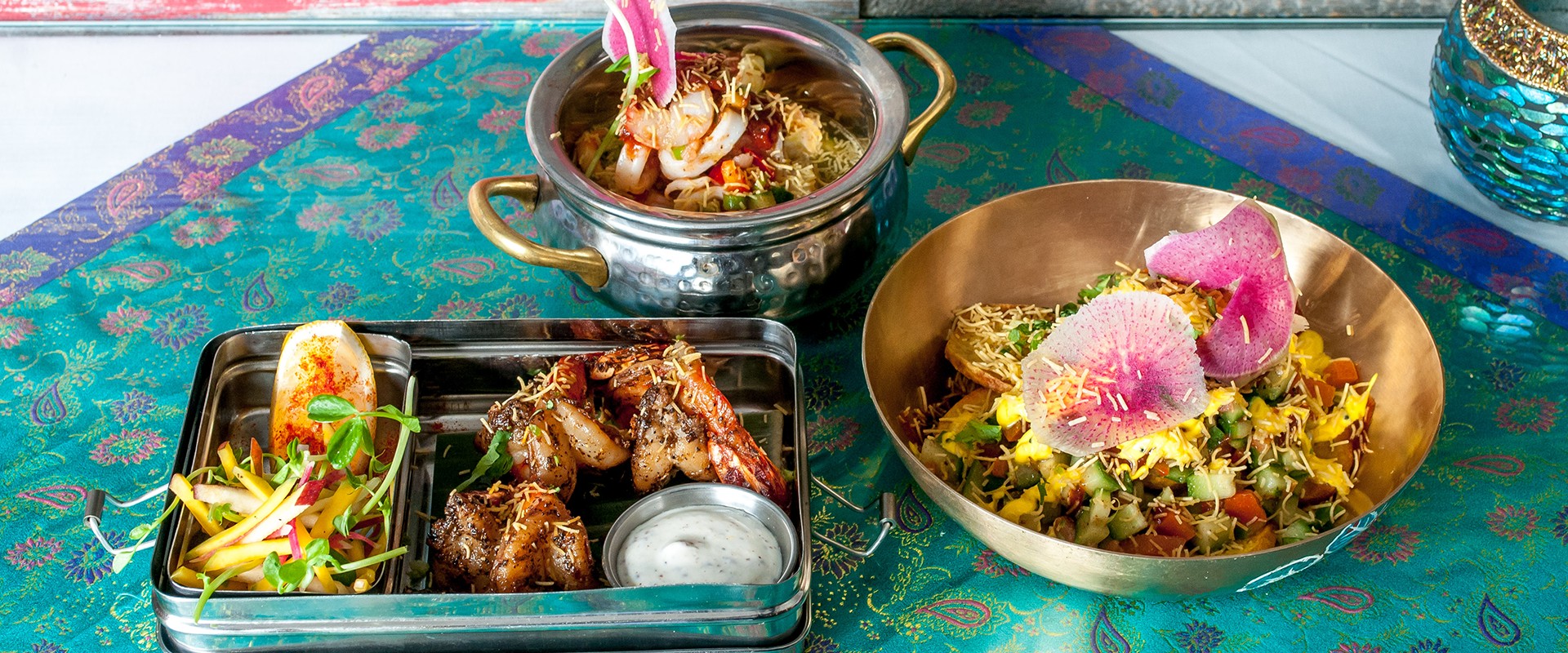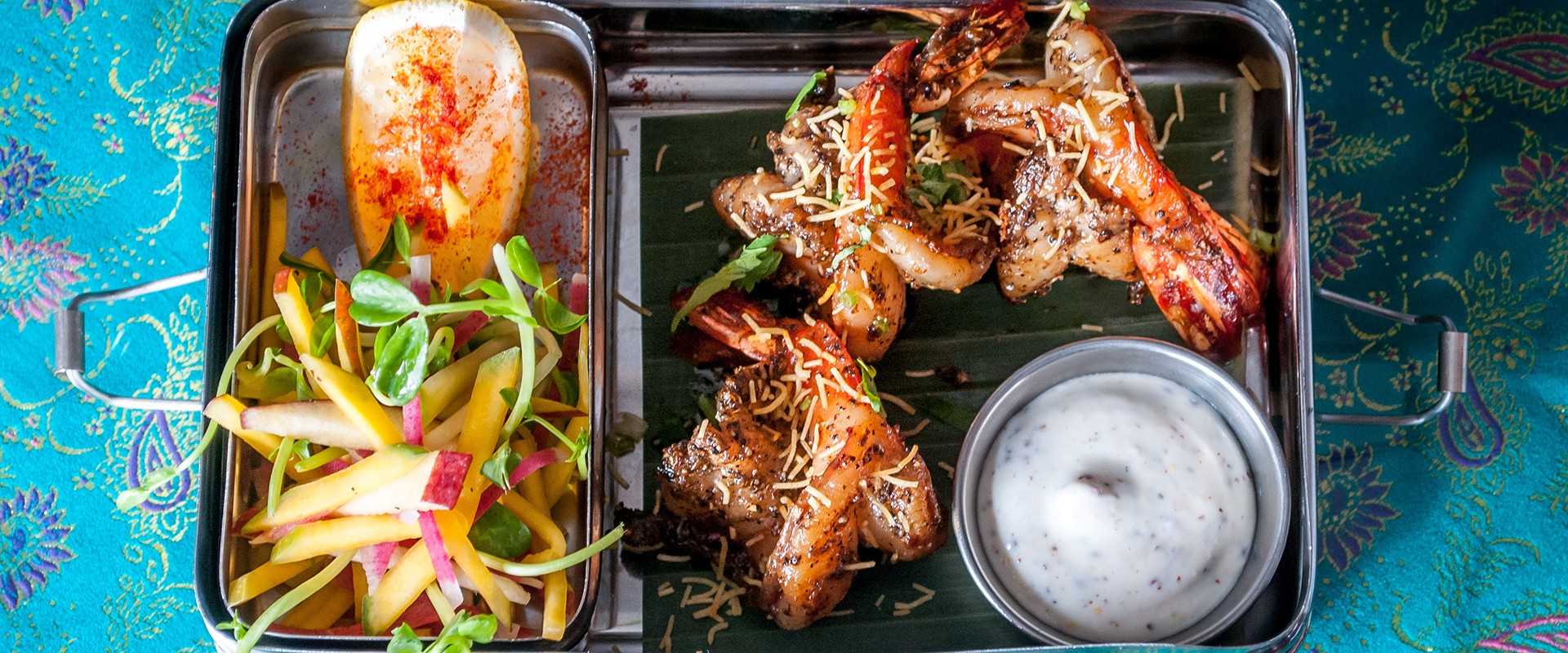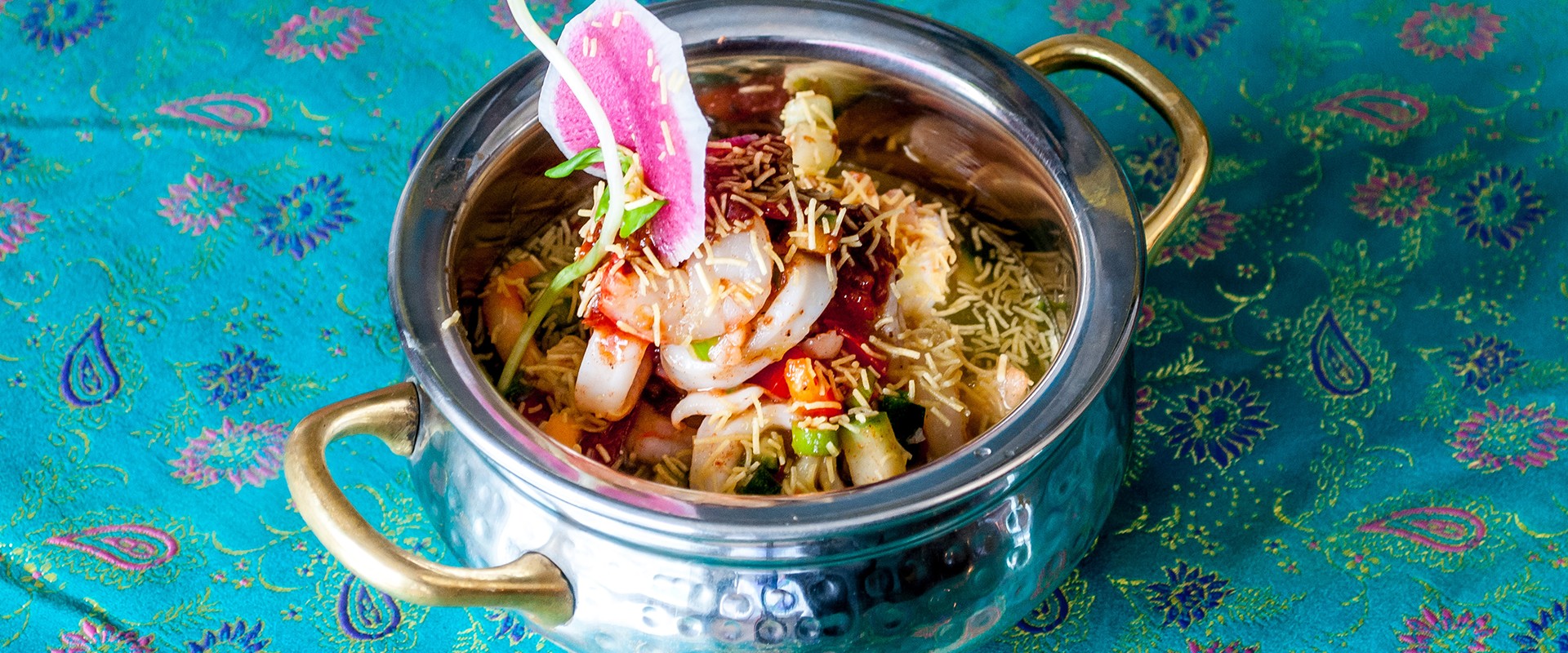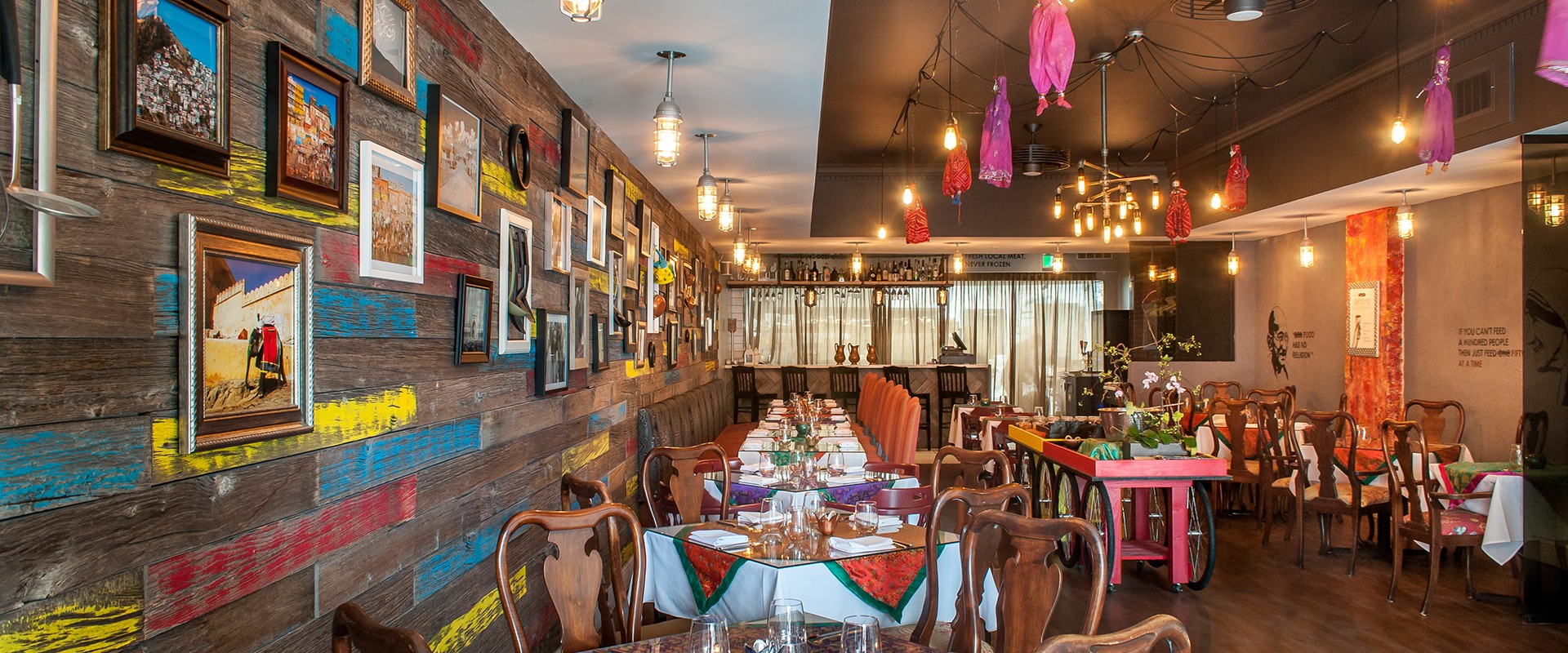 Menus
Till today, roadside eateries serve curries by the plate. We bring you the same experience and feel.
CURRY PLATES
BUTTER CHICKEN PLATE
Not your usual butter chicken, this is a classic recipe from a street vendor from walled city Delhi. Garnished with toasted melon seeds
MUSTARD CHICKEN PLATE
With potatoes, coriander & hung yoghurt gravy
SPICY CHICKEN VINDALOO
Spicy goan sauce with vinegar, carrots, garlic and potatoes
BEEF SHORT RIBS PLATE
Tender beef ribs with red wine and cumin curry
LAMB ROGANJOSH PLATE
Rustic lamb curry, a recipe from a road-side eatery on the highways of Kashmir
BANANA LEAF WRAPPED ROASTED FISH
A technique popular with Parsis in India, red snapper doused in buttery smooth tamatar masala curry from Kerala
COASTAL PRAWN CURRY PLATE
A recipe from a toddy ship in Kerela, soft, elegant, coconutty with mustard seeds
* Menu items and prices are subject to change without notice and are displayed for informational purposes only.